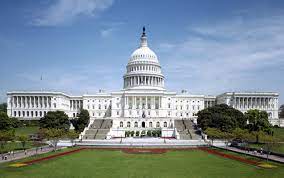 NAHMA's Top Legislative Priorities For 118th Congress
Providing continued pandemic relief through emergency rental assistance programs and operational assistance to individuals, families, and housing providers:
Advocating for increased operating reserves to cover the extraordinary costs associated with responding to the pandemic;
Support relief measures to resolve the skyrocketing increases in certain industries, such as increased costs for insurance for multifamily properties and for construction lumber;
Advocating for increased ease of access methods towards obtaining emergency rental assistance payments, implementing rent repayment arrangements, waiving fees and connecting renters with social service resources.
Ensuring robust funding for Federal multifamily housing programs in FY24 and FY25:
Advocating for full funding for project-based Section 8, tenant-based Section 8, Section 202 and 811 PRACs, HOME, Housing Trust Fund, and Rural Rental Assistance contracts;
 Supporting sufficient funding for new construction and rehabilitation programs;
Advocating for preservation of PRAC properties under the Rental Assistance Demonstration (RAD); and
Ensuring tenants can access supportive service and economic opportunity.
Protecting and expanding the Low Income Housing Tax Credit (LIHTC) in tax reform efforts by:
Advocating for the LIHTC program under any infrastructure legislation; and
Supporting expansion and reform legislation to improve the efficiency and effectiveness of the program.
Ensuring the preservation of the USDA-RHS affordable rental housing portfolio
Advocating for solutions to address the maturing mortgage crisis and funding to meet housing needs in rural communities;
Advocating for funding to address the capital needs of the RD portfolio.